Our Coaches
Full Commited To Helping You Achieve Your Best
All of our Coaches are fully committed to helping you achieve your true fitness potential. With Decades of combined experience our coaches will be able to assess what areas you are strong in, and which areas need work. in addition to this they will be able to make sure that the correct technique and form is used throughout all of your exercises.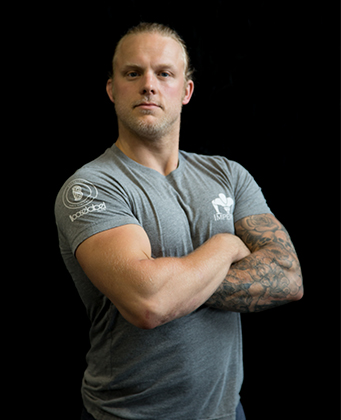 Ben Wadham
Former royal marine's commando PTI with over 9 years' experience training individuals at the highest level. Serving all around the world whilst in the core ben has had to make sure his fitness is his upmost priority especially when on tour in Afghanistan. For the Past three years ben has been managing multiple gyms in the surrounding area before embarking on his own adventure with Ben hay and the rest of the imperium team.
Ben has competed in a variety of CrossFit competitions around the country, proving time and time again that team imperium Is the team to beat.
Bens Qualifications
Degree in Strength and Conditioning
CrossFit level 1
KBT Strength and Conditioning Level 2
Personal Training level 3
Rugby Level Coach 3
Volleyball Level 1 Coach.
level 3 sports Diploma & Sports nutrition.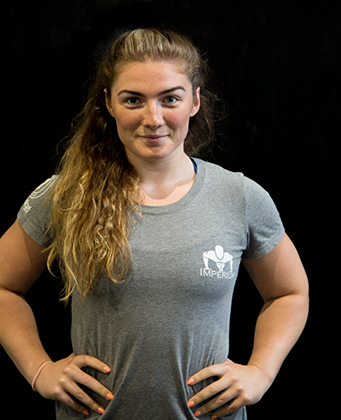 Janie Jones Garratt
Janie Garratt has been passionate and involved in fitness since the word go. Janie has been a competitive gymnast for much of her life and is also a highly respected competitor in the CrossFit scene. Janie has competed in variety of events all over the world and recently came 112th in the crossfit open making her the 112th fittest women in Europe and 18th fittest in the UK. Janie offers a variety of skills to people in a gym session or her PT clients. Her specialities are as follows; weight loss, strength training, weightlifting technique, gymnastics skills and nutritional guidance.
Janie's Qualifications
Gymnastics Coach 1
Fitness Instructor Level 2
Personal Trainer Level 3
Exercise to Music Level 2
CrossFit Level 1 Coach
CrossFit Gymnastics Level 1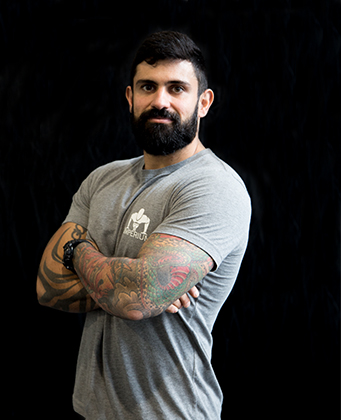 Steve Arghrou
Former British Army Commando with 9 years of service Steve knows a thing or two about what it takes to dig deep and get the results you want. Passing the all Arms Commando course and completing a tour of Afghanistan in 2011 Steve, as ben has always had to make sure that his fitness was of the highest level. Steve started CrossFit in 2012 and after this it has become a passion and addiction, competing in the army throw down in 2013, the Primal Games in 2014 along with the Pound for Pound Games and the Tri Service Armed Forces throw down. Following this Steve has competed in many more competitions and recently became a Tribal Clash council member in 2016.
Long story short, if you want someone that knows too much about competing and actually has the first hand experience here is your man.
Steve's Qualifications
CrossFit Level 1
CrossFit Level 2
KBT 1st 4 Sport Weightlifting Level 1